ICESCR Shadow Report Launched
June 8, 2016
The Human Rights Consortium has launched its updated Shadow Report to the United Nations Committee on Economic, Social and Cultural and Cultural Rights in advance of the United Kingdoms review by the committee under the International Covenant on Economic and Social Rights (ICESCR) in June.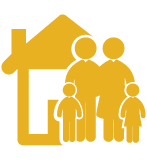 The Consortium's shadow report provides analysis of the UK Governments performance in meeting its obligations under the covenant since it was lasted reviewed by the UN in 2009. Particular threats and missed opportunities to the realisation of covenant rights are highlighted such as failure to advance a Northern Ireland Bill of rights and Government proposals for the Human Rights Act. The second section of the report also provides a detailed analysis of existing statistical  evidence to assess performance under the covenant at a NI level.
The full report which has been submitted along with other civil society reports from across the UK is available to download below. The Consortium will be following up on its submission by attending the review of the UK in Geneva.