Universal Periodic Review of the UK – Live Stream and Breakfast
April 7, 2017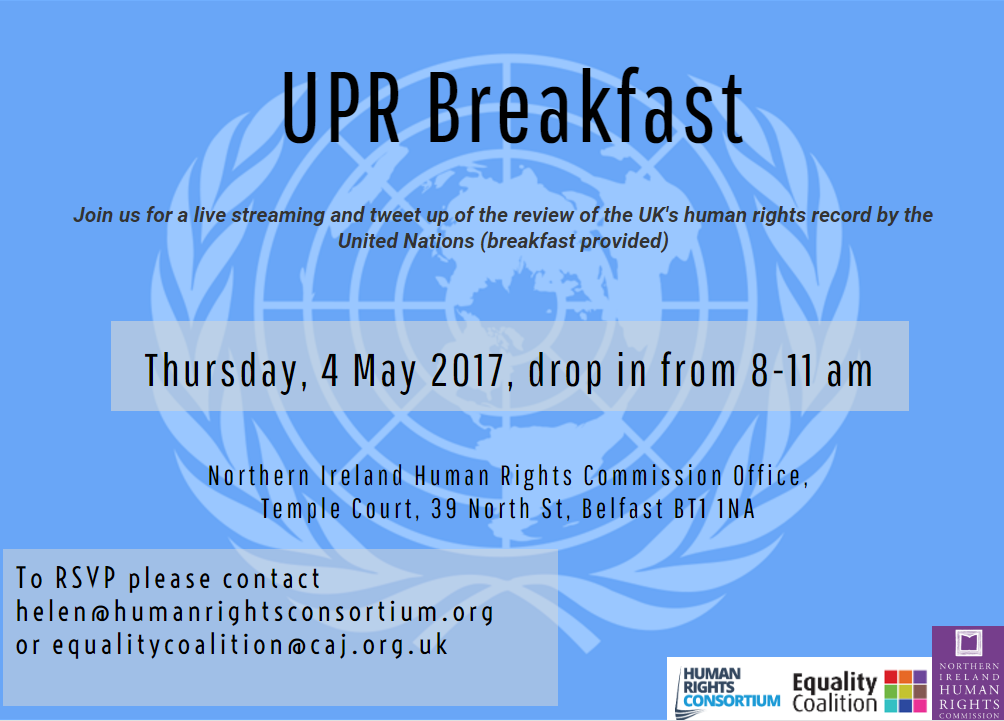 On 4 May the United Kingdom will be reviewed for compliance with its human rights obligations by the United Nations through a mechanism known as the Universal Periodic Review.
This review will be live streamed which will allow groups to get a better insight into how this mechanism operates.
The Human Rights Consortium in conjunction with the Equality Coalition and the Northern Ireland Human Rights Commission would like to invite you to the Commission's offices for a breakfast and to view the stream.
We'll be tweeting from this event using #UPR2017 in order to highlight some of the major human rights concerns in the UK.
The review begins at 8am UK time on 4 May, but feel free to drop in anytime from 8am-11:00am to catch as much or as little of the stream as suits you.
To give us an idea of numbers for catering, please RSVP by calling the Consortium office on 028 9031 3780 or email helen@humanrightsconsortium.org
A copy of the invitation can be accessed here, please feel free to share!