NI Civil Society Joint submission to UN Economic, Social and Cultural Rights Committee
February 23, 2023
The Human Rights Consortium has worked collaboratively with a number of our member-organisations to develop a joint civil society parallel report to the United Nations in advance of the review of the United Kingdom under the International Covenant of Economic, Social and Cultural Rights (ICESCR) in 2023.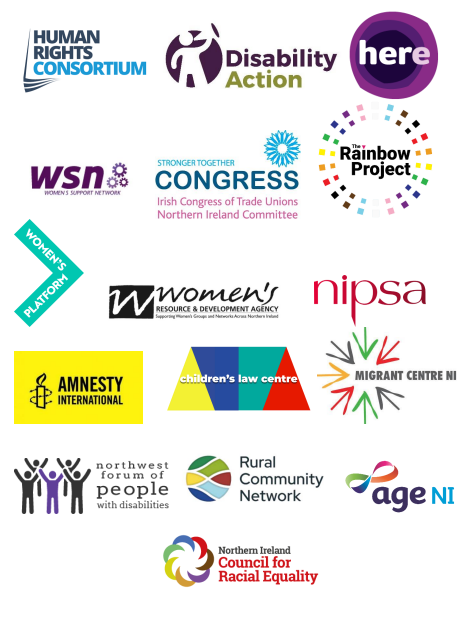 A range of Northern Ireland civil society organisations have collaborated to provide this parallel report to the Committee on Economic, Social and Cultural Rights in advance of the committee's Pre-sessional Working Group (PSWG) for the UK's 7th review under the International Covenant on Economic Social and Cultural Rights (ICESCR). This report attempts to provide substantive civil society evidence, analysis and commentary on the status of the covenant rights within Northern Ireland in advance of the PSWG.
Our members worked closely with us to ensure that the report highlighted issues of importance to their organisations and the communities they represent. The parallel report covers a range of rights, issues and themes within the covenant and explores the status of ESC rights in Northern Ireland.
We launched the submission on the 23rd of February with a panel discussion including Kendall Bousquet (Migrant Centre NI), Aisling Playford (The Rainbow Project), Jonna Monaghan (Women's Platform) and Siobhán Harding (Women's Support Network), chaired by our research officer Alexa Moore. You can view the full event below.
The civil society organisations involved in the development of this report were:
Human Rights Consortium (coordinating),
Irish Congress of Trade Unions,
North West Forum of People with Disabilities,
Northern Ireland Public Service Alliance (NIPSA),
Women's Resource and Development Agency (WRDA),