The Northern Ireland/Ireland Protocol and human rights – Human Rights Consortium Briefing
December 17, 2021
The Protocol on Ireland/Northern Ireland (referred to as 'the Protocol') is a Protocol (or a formal international agreement) of the Agreement on the withdrawal of the United Kingdom of Great Britain and Northern Ireland from the European Union (known as the UK Withdrawal Agreement). As a legal document the Protocol recognizes the unique situation of Northern Ireland (NI) Post-Brexit, and the profound impact that Brexit is having on the politics, trade and legal protections here. The Protocol recognizes the importance of maintaining cross-border integration and cooperation on the island of Ireland, as emphasized by the Good Friday Agreement (GFA) 1998, and finds a legal and practical solution to NI being an external frontier of the United Kingdom (UK) in relation to the European Union (EU), by keeping NI in the EU customs territory (meaning that NI remains in the EU's Single Market and continues to apply EU's Custom Union rules). Broadly speaking, the Protocol has three main tasks: to protect citizens' rights after Brexit; to deal with the future relationship between NI, UK and the EU; and to deal with issues relating to the border between Ireland and Norther Ireland.
Given the political and media focus on those aspects of the Protocol that deal with trade, customs and movement of goods, it would be easy to be oblivious to the significance of some of the other provisions within the Protocol. In fact, the Protocol is of key importance for the protection of human rights in NI Post-Brexit. Prior to Brexit, EU law played a big role in establishing human rights standards and practices in NI, in particular underpinning NI's standards on equal treatment of people and non-discrimination. There have been legitimate concerns that Post-Brexit human rights protection in NI might be destabilized, resulting in a diminishment of human rights. The UK government recognizes this concern and presents a plan to safeguard human rights Post-Brexit by including specific human rights provisions in the Protocol.
The main (legally binding) provision on human rights protection in NI after Brexit is Article 2 on the rights of individuals:
The United Kingdom shall ensure that no diminution of rights, safeguards or equality of opportunity, as set out in that part of the 1998 Agreement entitled Rights, Safeguards and Equality of Opportunity results from its withdrawal from the Union, including in the area of protection against discrimination, as enshrined in the provisions of Union law listed in Annex 1 to this Protocol, and shall implement this paragraph through dedicated mechanisms.
The United Kingdom shall continue to facilitate the related work of the institutions and bodies set up pursuant to the 1998 Agreement, including the Northern Ireland Human Rights Commission, the Equality Commission for Northern Ireland and the Joint Committee of representatives of the Human Rights Commissions of Northern Ireland and Ireland, in upholding human rights and equality standards.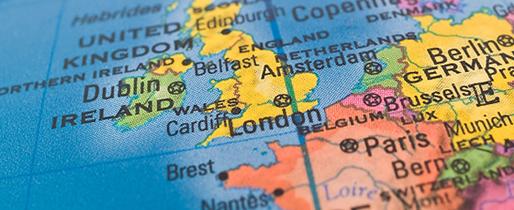 This provision in Article 2(1) commits the UK to ensuring that there will be no diminishment of rights as a result of Brexit. Rights in this context are understood as those rights outlined in the chapter of the GFA entitled Rights, Safeguards and Equality of Opportunity. In addition to the protection of civil rights and religious liberties stemming from the GFA, the Protocol ensures that there will be no diminishment of equality and non-discrimination provisions derived from. These provisions can be found in Annex 1 of the Protocol, which references six specific EU provisions on equal treatment that the Protocol commits to protect from diminishment Post-Brexit.

In this briefing we outline what the Protocol says about protecting human rights in NI Post-Brexit, we reflect on some of the challenges and shortcomings of the Protocol in this regard, and we share some exploratory points about the future of human rights protection in NI.  We focus on what human rights provisions could be seen as being covered by the Protocol in a slightly more expansive reading of the scope and application of Article 2 of the Protocol. The nature, scope, application and meaning of Article 2 will ultimately be decided by Courts in the future jurisprudence on Article 2 of the Protocol. Here we are only sharing thoughts on how far the Protocol's provisions could stretch. To get an idea of the human rights provisions the Protocol might further cover (on top of the human rights provisions discussed in the briefing already)

The Protocol is the key document that guarantees human rights will be protected in NI after Brexit, and it is the key document where the governance of human rights protection is outlined. Nearly a year since it became operational, the Protocol is still a document we are intensively researching and trying to understand. Most of the concern around the Protocol from a human rights perspective is about the full scope and application of Article 2. The vagueness around some of the Protocol's provisions, such as the full extent of the rights that the Protocol can cover, allow for interpretations of the scope and application of Article 2 like those we have offered in this briefing. But it also raises concerns and questions for  future consideration and further research.

The full briefing is available to download below.

Tags: Brexit, NI Protocol, protocol