UK must now deliver NI Bill of Rights following majority Assembly support
February 14, 2022
Following the publication of the report by the Ad-Hoc Committee on a Bill of Rights at the NI Assembly, the Human Rights Consortium, a coalition of over 165 community and voluntary organisations from Northern Ireland, has said that Westminster now urgently needs to legislate for this long outstanding commitment from the Belfast/Good Friday Agreement.
The report contains the views on a Bill of Rights for Northern Ireland from each of the five main political parties who sat on the committee. Of the five only the DUP are opposed to the development of a Bill of Rights containing new rights for individuals in Northern Ireland. It was originally hoped that the committee may have been able to draft specific content for a Bill of Rights but it's work was impacted by the failure by the Executive Office to appoint a Panel of Experts to support its work.
Kevin Hanratty, Director of the Human Rights Consortium said, 'For years the Westminster Government has been using the pretext of a lack of political consensus in Northern Ireland as an excuse to do nothing on a Bill of Rights. Leaving aside the fact that the requirement for political consensus on a Bill of Rights is entirely invented by the UK Government and appears nowhere in the Belfast/Good Friday Agreement, today's report clearly shows that there is majority political support in Northern Ireland for a Bill of Rights. 
Northern Ireland, like other regions of the UK wants to see enhanced rights protections for the range of issues that matter to people in their everyday lives – health, housing education and more. Instead of supporting this process the current UK Government seem determined to undermine and remove existing rights and are currently seeking to scrap the Human Rights Act. In doing so they will fundamentally alter our enjoyment of the Convention rights which were to be the basis of our Bill of Rights and are a core pillar of the human rights protections envisaged under the B/GFA.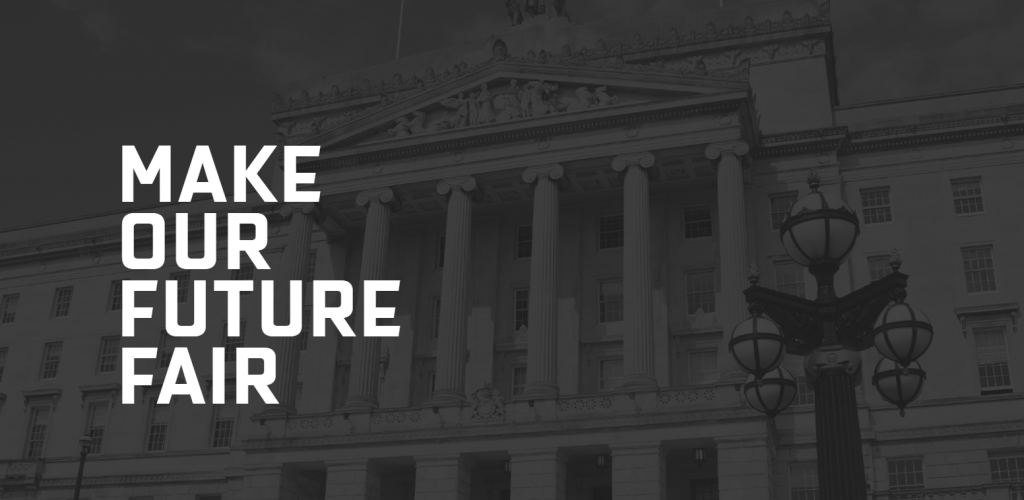 The Committee heard evidence and submissions from the public of Northern Ireland, civil society organisations and experts from across the world who resoundingly endorsed the need and potential for a Bill of Rights in Northern Ireland. In contrast, there were obviously those who were unwilling to engage effectively and support this work. The fact that a Panel of Experts was never appointed to advise and support the Committee process is totally unacceptable. The lack of transparency around the appointment process has been a barrier to accountability and erodes public confidence in the ability to make such appointments objectively and impartially. It has also revealed dangerous allegations of political discrimination within the Executive Office and highlights concerns about how even these processes may have been the subject of a veto.

While it's good to see the majority of local parties supporting the development of a new Bill of Rights we have never supported the idea that everyone had to agree before a Bill of Rights could proceed. That approach is what has led to the stagnation and deterioration of our local human rights landscape in the last 20+ years. It is not acceptable that any party or any government place a veto on the protection and advancement of rights. 

It is disappointing that the Committee process didn't go further and deliver a draft text of a Bill of Rights. It is important that the UK Government now takes a Bill of Rights to completion via Westminster legislation. Civil society, political parties and the public have all had their say. There is resounding support for advancing our own set of rights protections and the UK Government can no longer support a political veto on human rights in Northern Ireland. It is time to deliver our Bill of Rights, it is time to Make Our Future Fair.'

The Make Our Future Fair campaign is dedicated towards the achievement of a strong and inclusive Bill of Rights for Northern Ireland. A Bill of Rights for Northern Ireland is an undelivered commitment of the Belfast/Good Friday Agreement. Despite provision of advice on the content of a Bill of Rights to the UK Government by the Northern Ireland Human Rights Commission in 2008 the Government have so far failed to progress this outstanding commitment and cite the lack of local political consensus as a roadblock. As part of the New Decade, New Approach agreement in 2020 that restored the Northern Ireland Assembly and Executive the Assembly Ad-Hoc Committee on a Bill of Rights was established to 'consider the creation of a Bill of Rights'.

During 2020 and 2021, the Committee spent hundreds of hours hearing detailed evidence from grass roots community activists, civil society organisations, elected representatives and academic and legal experts both domestically and internationally. The vast majority of that evidence has clearly shown that a Bill of Rights with new strong human rights protections, including in the sphere of social and economic rights, was not just practically achievable but urgently required and of benefit across the community.

The Committee's own survey published in March 2021 found that 80% of respondents across all communities were in favour of a Bill of Rights for Northern Ireland and that 82% felt it should contain a spectrum of rights reflective of international standards.

In a public opinion poll commissioned by the Consortium, Queen's University Belfast and Ulster University in 2021 there was also overwhelming public support evidenced for a Bill of Rights that included a range of international standards. This included evidence that across all of the five main political parties represented on the Ad-Hoc Committee there is widespread support among their voters (73%+) for the inclusion of a range of social and economic rights within a Bill of Rights and for those same rights to be enforceable by law (79%+).

The final report of the Committee published on the 14th February 2022 contained a summary of each of the five main party positions on a Bill of Rights. Four out of the five parties (SDLP, UUP, SF & Alliance) have stated their support for a new Bill of Rights with additional rights for people in Northern Ireland.

Tags: Bill of Rights, Northern Ireland, rights