Rights after Brexit
April 16, 2019
Rights after Brexit
The Human Rights Consortium has submitted Evidence to the House of Lords EU Justice Sub-Committee inquiry into Rights after Brexit. The inquiry seeks to examine the future framework for and potential risks to rights after Brexit.
The Consortium in its submission directly addressed the inquiries call for evidence on the impact of the loss of the Charter of Fundamental Rights and the way in which standards relating to rights will be contained in any future agreement with the European Union.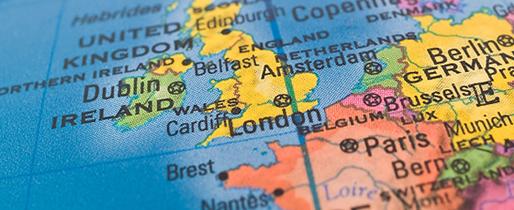 We also outlined the necessity for the UK Government to implement the outstanding obligation under the B/GFA to a Northern Ireland Bill of Rights. This would provide a strong constitutional framework for protecting rights which are at risk through the Brexit process, developing supplementary rights in line with our particular circumstances, rebuilding trust and confidence in our institutions of governance and shoring up our constitutional settlement.
Additionally we highlighted that any future Brexit negotiations whether on the basis of the draft Withdrawal Agreement or an alternative discussion must adhere to the fundamental obligation to protect the B/GFA and its commitments to ensuring there is no diminution of rights caused by the UK's withdrawal from the EU.
The full text of the Consortium submission to the inquiry is available to download below.