Ask the BreXpert
A breakfast time discussion as part of the 'IMAGINE Festival of Politics and Ideas' with Brexit experts (BreXperts) focused on Northern Ireland and rights against the backdrop of the ongoing UK-EU negotiations
March 13, 2018 • 08:30 - 10:00 — caffe Nero, Fountain Centre, College St
Navigating Brexit aint easy for the uninitiated. We are constantly bombarded with spin and soundbites and it can feel a bit confusing. Trying to work out facts from rumour and speculation can feel like an impossible task, but we have a solution! Come along and 'Ask the BreXpert' – the only way to cut through the bluster.
Drop in and engage in an alternative breakfast time discussion with our BreXperts focused on Northern Ireland and rights against the backdrop of the ongoing UK-EU negotiations on EU Withdrawal. With BreXperts on workers rights, children and young people, immigration, people with disabilities and many other issues you can grab a coffee, listen, share, network or just pick the brains of one of our BreXperts and discuss all things Brexit, rights and Norn Iron. This event is being held as part of the Imagine Festival of Politics and Ideas.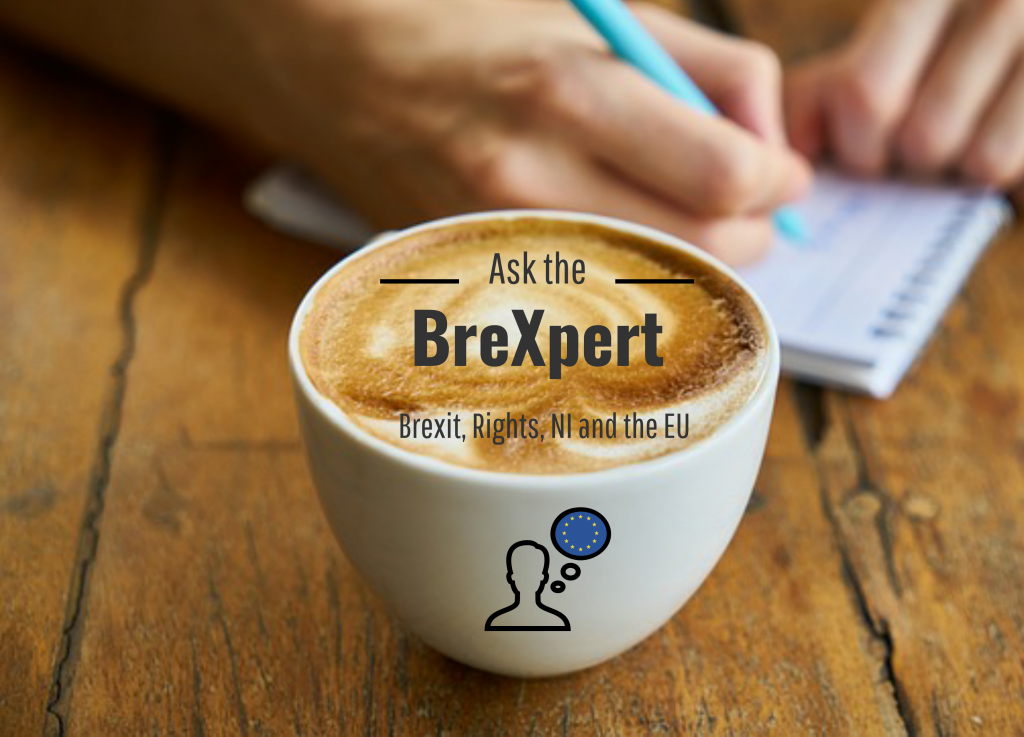 The UK withdrawal from the EU is one of the most economically, politically and legally complex operations that has been undertaken by the UK and the EU. Much of the media debates have focused on trade, the border and immigration as the areas which will be most affected by Brexit, however the reach of EU law and policy within the UK and our devolved institutions is diverse. While the economics of Brexit are important, by simply focusing on business concerns, we risk missing the full human dimension of how Brexit will impact on Northern Ireland.
Northern Ireland will be uniquely impacted by Brexit. Brexit has the potential to dominate our local, national and regional political and economic decisions for the foreseeable future. In particular, it is becoming increasingly clear that pulling the EU thread risks unravelling a whole range of rights frameworks which underpin our agreement and constitutional settlement. In this context it is vital that we understand the risk factors of Brexit and work to mitigate them. This 'Ask the BreXpert' drop in event is designed to help people navigate the complexity of Brexit and to help inform them on a personal level about the issues and allow them to engage more substantively in local and national debates.
The Human Rights Consortium is a coalition of nearly 170 civil society organisations from across Northern Ireland that work together towards a human rights based Northern Ireland. A core element of that work has been campaigning for enhanced protection of rights legislatively through developments like a Northern Ireland Bill of Rights. This focus has also been supplemented with other campaigns such the current focus on the EU as a supporting framework for our peace agreements and human rights safeguards in Northern Ireland. Brexit presents an unprecedented threat to many of those rights and this event hopes to inform and equip the public and civil society in an effort to ensure that as the UK leaves the EU, our rights are strengthened and not diminished.
Get tickets